Season 35 Champs
+MORE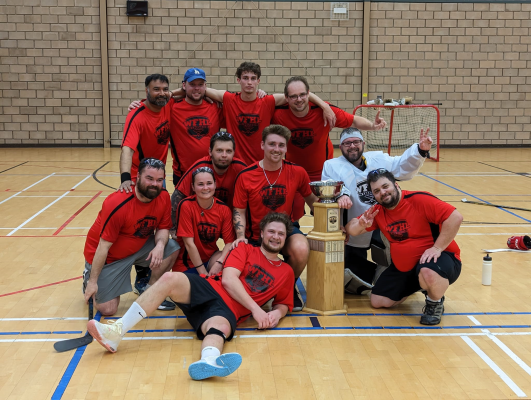 Marcus Cup Finals
Season 35 Marcus Cup Finals
This Monday May 1st Come watch the Cougars take on the Admirals to close out Season 35
Season 34 Champs
+MORE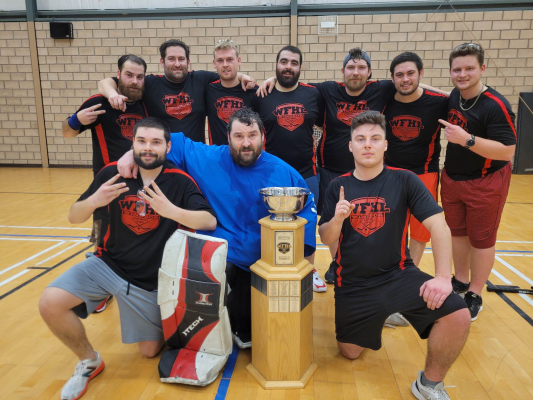 Season 34 Semis
Semi Finals and Finals will be played on January 9th.
6 PM Misfits @ Revenge Tour
7 PM Team 4 @ WFHT

Finals at 830/845 depending on the conclusion of game 2

7 PM teams please bring both shirts depending on outcomes you made be opposite colour for finals

Good Luck to the remaining Teams
Season 35 Signups
Hello Again,

The time has come for Season 35 Signups (Monday League)

It will be Saturday December 3rd from 1130 AM - 1:30PM or until full. (8 Teams)

It will be held inside Average Joe's on Lauzon and the back by the dart boards and pool table.

$100 for 12 weeks plus guaranteed playoff game.for current league players.

For new players and players needing new shirts the cost will be $125. As the costs for shirts and other expenses have gone up slightly

The season will start tentatively January 2nd, 2023

Game times 600 700 800 900. But please arrive a few minutes before your game so we can try and start on time.

As a reminder this is a coed 18+ league

Things you will need for week 1:
- Eye protection (Safety Glasses/Eye Glasses)

- Your own stick (Any stick is permitted however no wood allowed). Composite one piece or two piece

- The appropriate shirt whether Home/Away

Make sure you have the following when you come to signups:

- A few options of shirt numbers
(3 digit options for new players joining us)

- List of who you are playing with
(Packages of 5 or less pending approval)

- Method of Payment (cash or e transfer )

E-transfers can be made to kwalton08@hotmail.com with the password:hockey
( If you have sent e transfers in past you can keep same question and password)

There will be the registration form and waiver form. BOTH need to be filled out and reviewed with respect to safety and covid protocols

We look forward to seeing everyone and if you have any questions comments or concerns please let me know

Kyle
Sunday Morning League
+MORE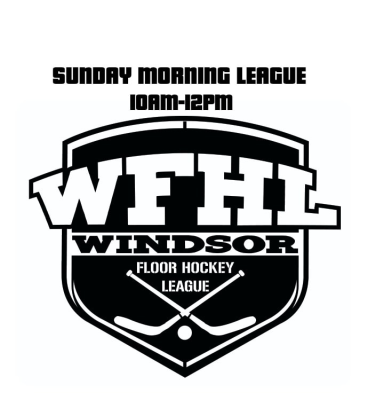 Season 33 Finals
+MORE
Season 34 Sign-ups
Hello Again,

The time has come for Season 34 Signups

It will be Monday August 8 from 630 PM - 930 PM or until full. (8 Teams)

It will be held inside John Atkinson Centre in the front lobby when you walk in.

$100 for 12 weeks plus guaranteed playoff game

The season will start Sept 12th, 2022

Game times 600 700 800 900. But please arrive a few minutes before your game so we can try and start on time.

As a reminder this is a coed 18+ league

Things you will need for week 1:
- Eye protection (Safety Glasses/Eye Glasses)

- Your own stick (Any stick is permitted however no wood allowed). Composite one piece or two piece

- The appropriate shirt whether Home/Away

Make sure you have the following when you come to signups:

- A few options of shirt numbers
(2 and 3 digit options for new players joining us)

- List of who you are playing with
(Packages of 5 or less pending approval)

- Method of Payment (cash or e transfer )

There will be the registration form and waiver form. BOTH need to be filled out and reviewed with respect to safety and covid protocols

We look forward to seeing everyone and if you have any questions comments or concerns please let me know

Kyle
Season 33 Signups
Hello Again,

The time has come for Season 33 Signups

It will be Monday April 25 from 630 PM - 930 PM or until full. (8 Teams)

It will be held inside John Atkinson Centre in the front lobby when you walk in.

$100 for 12 weeks plus guaranteed playoff game

The season will start May 9th, 2022

Game times 600 700 800 900. But please arrive a few minutes before your game so we can try and start on time.

As a reminder this is a coed 18+ league

Things you will need for week 1:
- Eye protection (Safety Glasses/Eye Glasses)

- Your own stick (Any stick is permitted however no wood allowed). Composite one piece or two piece

- The appropriate shirt whether Home/Away

Make sure you have the following when you come to signups:

- A few options of shirt numbers
(2 and 3 digit options for new players joining us)

- List of who you are playing with
(Packages of 5 or less)

- Method of Payment (cash or e transfer )

There will be the registration form and waiver form. BOTH need to be filled out and reviewed with respect to safety and covid protocols

We look forward to seeing everyone and if you have any questions comments or concerns please let me know

Kyle
Trades!!!!
Hello Everyone. The following trades have been made thus far before trade deadline day

Fighting Irish Trade Goalie Jacob Berthiaume to the Badgers

Golden Gophers Trade Forward Dakota Westlake to the Fighting Irish and recall Tom Becigneul from the minors

Spartans Trade Goalie Matthew Look to the Fighting Irish for future considerations

Broncos pickup Matt Breault for rest of the season

Trade deadline is before the start of week 7 so further trades may be made if necessary. Good luck to all teams in week 6 and have a great weekend

Kyle
Welcome
Hello Everyone!

Teams are posted, please wait until the new year to complain about your team lol.

Schedule and times are posted for the first two weeks to start.

As a reminder:
Guest/Away is Red shirt (1st team posted)
Home. Is black shirt (2nd team posted)

For the new players shirts will likely not be ready for Monday so please wear red or black shirt accordingly.

Make sure you have the following with you:
- Safety glasses or eye protection
- Your own stick
- Mask
- Vaccination receipt with QR code.

As of Monday the community centres and Active Windsor require the qr code version only.

Let me know if you have any questions and as a reminder if you don't feel week please stay home we need to work together to make this successful.

Happy New year to everyone and we will see you all very soon
Kyle
Season 30 Champions
+MORE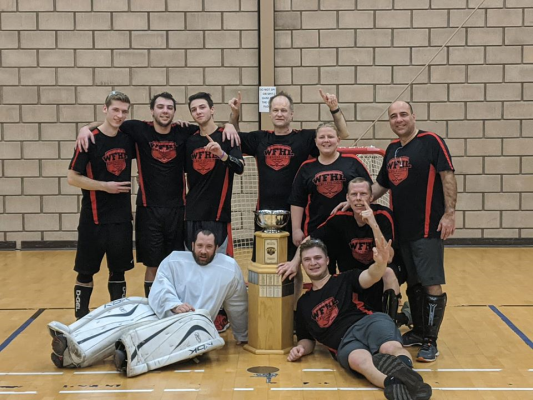 Season 27 Champs
+MORE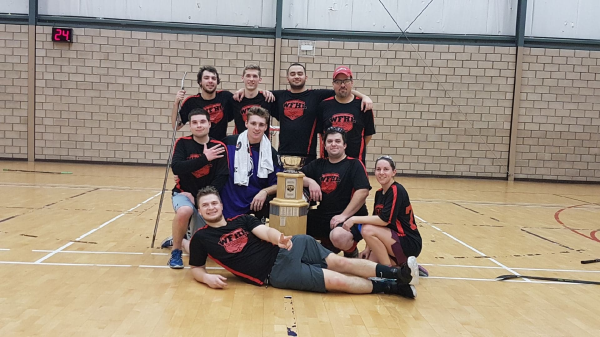 E-Transfer Payments
If you are looking at e-transferring payments for Season 28 please send to the following email address:

kwalton08@hotmail.com
Season 26 Champs
+MORE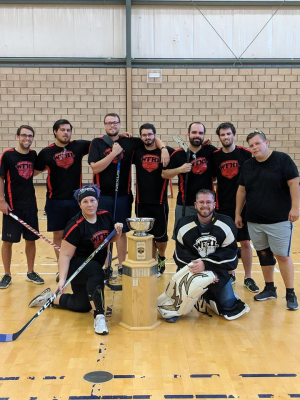 Playoff Eligibility
Just a reminder that you need to have played a minimum of 7 games to participate in the Marcus Cup playoffs this season.

We have some few exceptions with players that joined teams late. If you are concerned about your eligibility send us a message.

Reason we do this is for team Chemistry. Back in the day we had a player play one of the first games of the season and not again till playoffs and that was totally unfair for that team.
Season 24 Champions
+MORE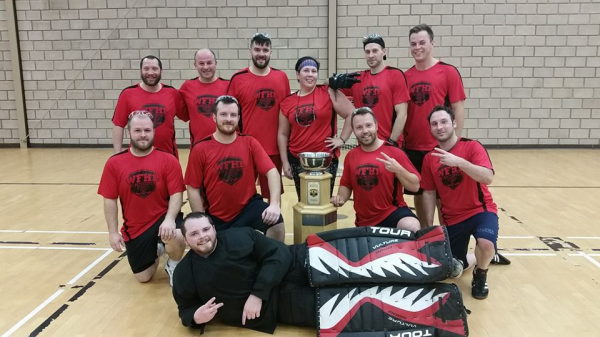 Season 23 Winners
+MORE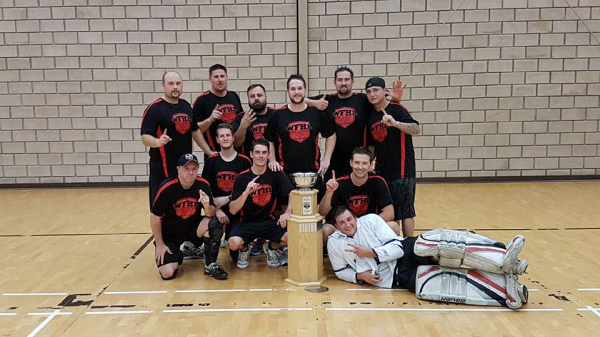 Season 21 Marcus Cup Champs
+MORE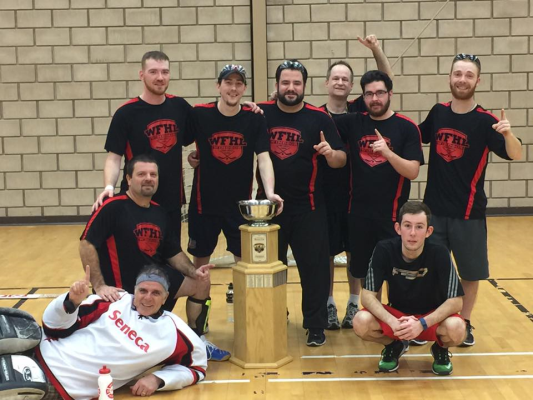 My Profile
+MORE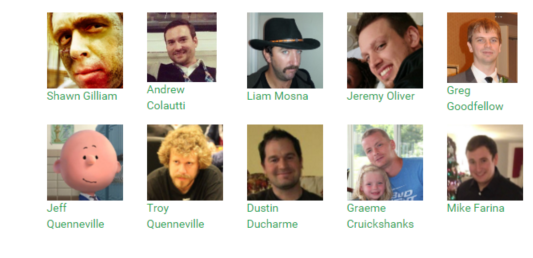 Season 20 Champs
+MORE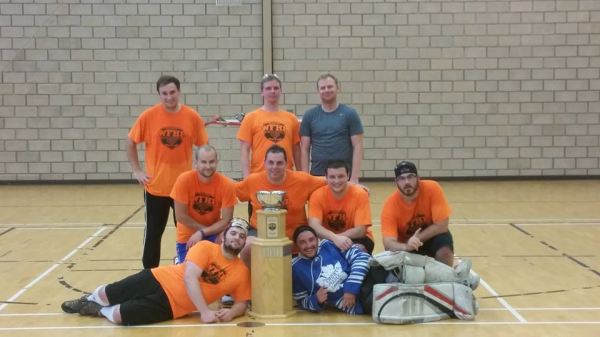 Season 19 Champs
+MORE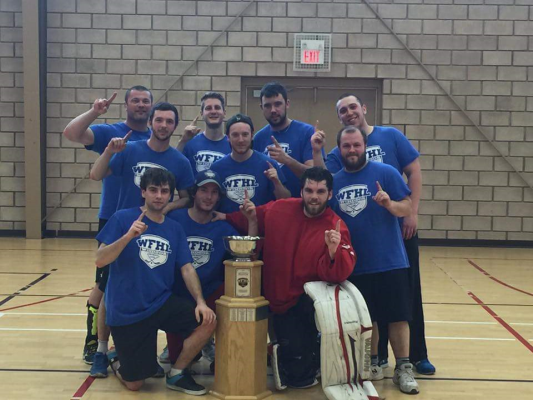 Season 9 Marcus Cup Champions
+MORE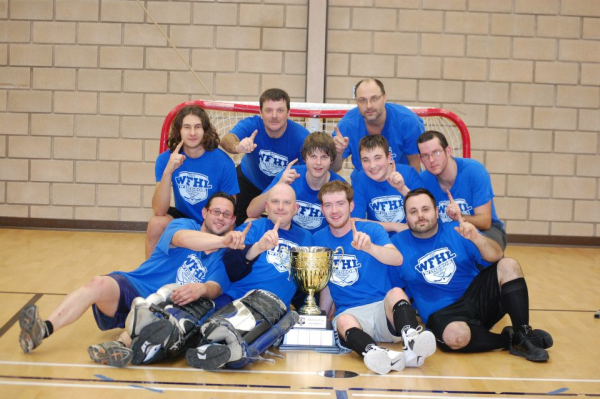 Season 4 Champions
+MORE